Bow Bags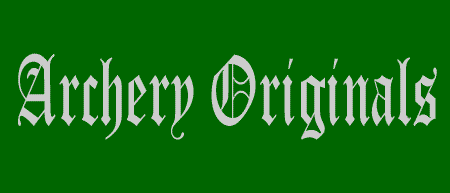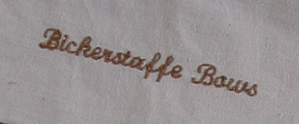 Our Traditional style Deluxe bow bags are made from
heavy cotton twill. The material is unbleached giving a pleasing natural ecru (beige) colour.

All of our bags are reinforced with double
thickness fabric at the foot of the bag.
The side seams of the bag are overlock
stitched with a four thread overlocker,
producing a strong, durable bag.We use a
heavy duty twill tape for the ties.
All of our longbow bags will accommodate a 7 foot bow. The bags are 94" long and even allowing for a little shrinkage if washed...the bow at 84" will fit!
For that personal finishing touch we can
embroider a name on the bag in complementary thread. A perfect present for an archer.
Example of personalising the bag with an
embroidered name.
Our prices are as follows;

Deluxe Bag (heavy cotton twill) £22.80

Embroidered name (one line) £5.65 per bag
Recorded delivery (UK) £5.20 per bag.
To order a bag please e-mail us and we will contact
you when it is ready.
Thank you
Sandra and Peter
Please click
here
to return to Home Page.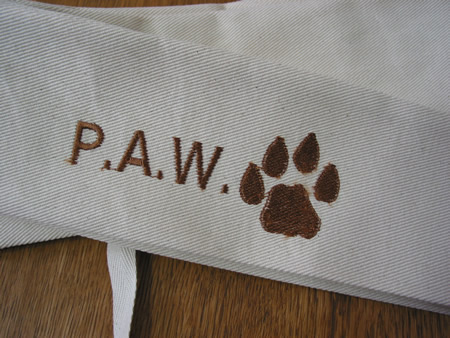 We can add a logo. If you have a sillouhette/solid,
object our computer programme can convert to an embroidery pattern as shown above. If you send a picture we can give you a price.