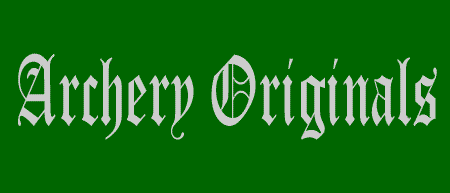 Cudeman Spanish
Knives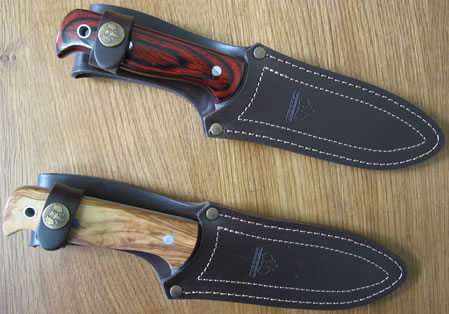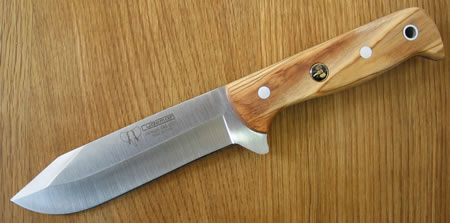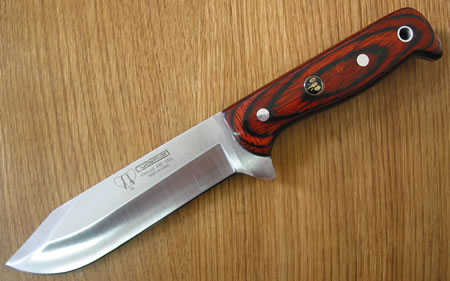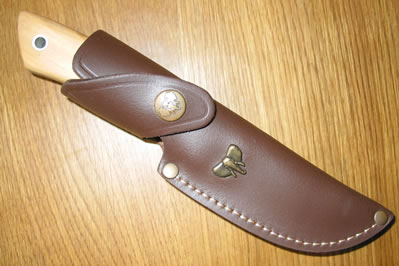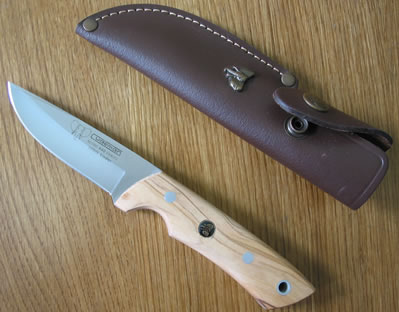 We stock Cudeman Knives, the blades
are 440 Toledo Stainless Steel.
These are heavy duty utility knives and not
just decorative. The Hunting knife and
leather sheath weigh in at 450 grams
(approx 1lb)
Hunting Knives in Stamina wood and in Olive
wood handles
Blade detail of hunting knife.
Hunting knife with Olive wood handle.
The blade is 13.5cm long.
Olive wood handle of hunting knife above
and Stamina wood handle below.
We also stock a lighter weight Sports Knife,
The 9cm blade is also 440 Toledo Stainless Steel
and it is very robust.
It is shown here with an Olive wood handle.
SPECIAL CLEARANCE OFFER ....all knives are just £30.00 inc delivery.Stamina Wood knives are now sold out. Sorry all the knives are sold out we only have Bushcraft Knives left.

You must be over 18 to purchase these knives.
Please state your age by email when ordering.
In view of the recent bad publicity surrounding
knives we now require purchasers to provide a
membership number of a recognised archery Club
or society e.g. NFAS, GNAS or BLBS,
Sherwood Forresters etc.If you are not in an archery club or organisation, you can purchase these knives in person, with ID, at our unit. See address details on Home Page.
Please click here to return to homepage
Hunting knife with Stamina wood handle.
The blade is 13.5cm long.
New Cudeman Bushcraft knives exclusive to Archery Originals, please click
here
.